Chestertons Reception at KSA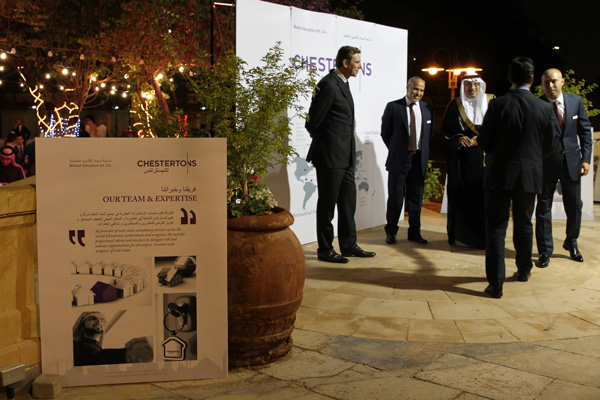 November 30, 2015
The event was held on the evening of the 30th November 2015 in the gardens at the British Embassy in Riyadh and consisted of two presentations by Chestertons, on the property investment opportunities in London and Europe, followed by canapes, refreshments and networking.
The Event was a joint Chestertons/United Kingdom Trade & Investment (UKTI) event and was hosted at the Embassy by the Her Britannic Majestey's Ambassador, Simon Collis CMG, Mr Salah Mussa, the Chairman of Chestertons and Skeikh Najeeb Alissa, the Chairman of NHC.
Greeting line included the Ambassador, Mr Salah Mussa, Sheikh Najeeb Alissa, Robert Bartlett, CEO of Chestertons, Slim Bouker, Khalid Abdul Ghaffar, Mark Morris Jones and Ahmed Ababtain.
The official portion of the evening on 30th November 2015 started with mark Morris Jones introducing The Ambassador, who delivered a welcome speech, followed by a response from Robert Bartlett, CEO of Chestertons who gave a short precis of Chestertons and their increasing presence in the region in general, and the Kingdom of Saudi Arabia in particular.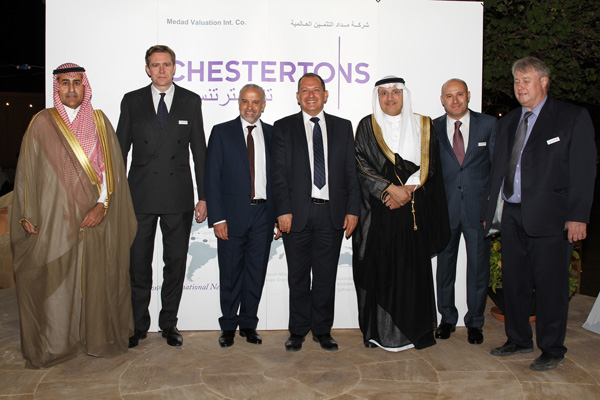 Robert then introduced Sam Warren from the Chestertons International Residential (IRD) Team whose presentation was titled "The London View" and was on overview on the motivations and rationale in considering an investment into residential property in London. A copy of his power point presentation is attached, and whilst it is a fine piece of work and sets out the argument very well, it is specific to the market in the middle of 2015.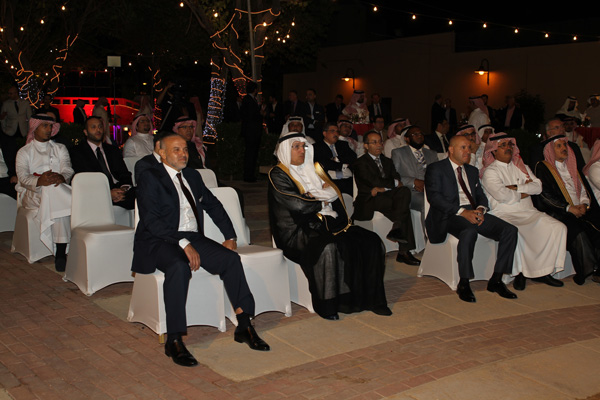 Following Sam was Brennon Nicholas who is Head of International Sales (IS) based in Dubai, and who has an extensive remit regarding properties in Continental Europe, with a focus on the residential markets.
Given the number of markets involved, the presentation was more generic than the London presentation which dealt with a particular, specialist segment of a single city market. Brennon addressed the variations available in Europe from Portugal through Spain, France, Germany and Austria to Cyprus.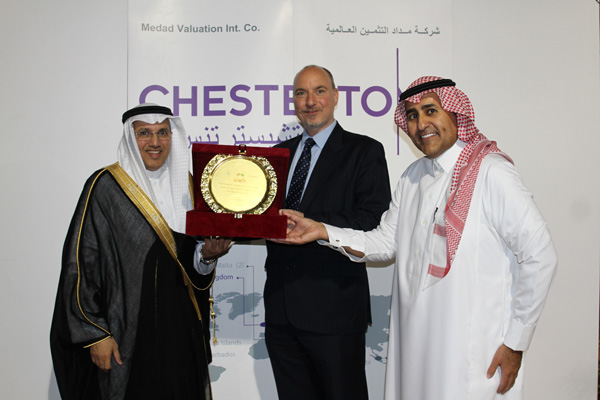 Ahmed Ababtain closed the formal portion of the event by addressing the audience in Arabic and introducing the "Home Team" which included personnel from Chestertons offices in Saudi Arabia, the UAE and London, which involved the IRD and IS agency teams, as well as the regional professional valuation, consultancy and advisory teams.