Chestertons (London), Gilmar Real Estate (Spain) and TOWN Residential (New York) further expands global network through alliance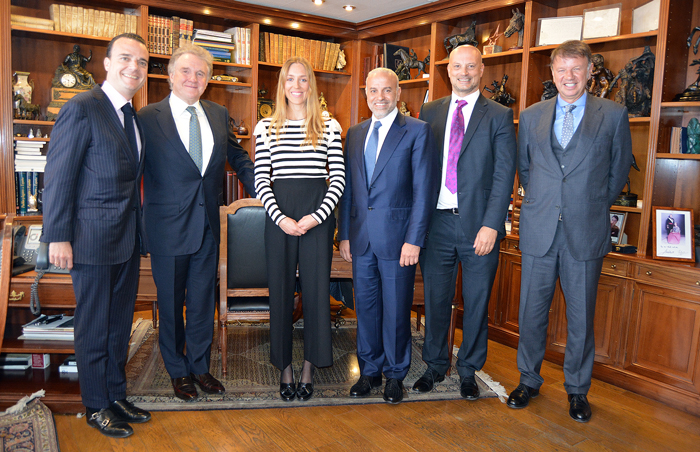 June 1, 2017
In continuation of an unprecedented global network, Gilmar Group Investment & Consulting, Spain's foremost real estate company dedicated to intermediation in the purchase and sale of properties has joined forces with Chestertons, the London international residential property specialist -forming one of the largest networks of branches in London, Europe and reaching as far as Canada, the Caribbean, Singapore and the Middle East.
With an emphasis on professionalism, the specialization of the commercial network, and the promotion of international relationships, 'Gilmar Real Estate' aligns seamlessly with Chestertons core values. These firms have emerged as trusted leaders within their respective real estate communities, a feat that will only be bolstered by the new alliance.
Established in 1983, Gilmar has since consolidated the largest real estate network operating in Madrid, Costa del Sol (Marbella Golden Mile, Marbella Puerto Banús, and Estepona), Seville and the coast of Cadiz. The company also sells country estates throughout Spain.
Operating out of 25 offices and headquartered in Madrid, the firm focuses on seven lines of business which include sales, rentals, new construction, and investment; and employs a fleet of specialized departments yielding commercial, legal, tax, and technical advice, as well as market research and after-sales service.
A testament to its strategic customer-oriented ethos, Gilmar has consistently received the Madrid Excellence award since February 2009. This quality seal recognizes the firm's dedicated and ongoing commitment to excellence in the real estate community.
Jesús Gil Marín, CEO of Gilmar, commented, "We are incredibly excited to forge our relationship with TOWN Residential and mark the beginning of a successful international collaboration. The New York City marketplace is brimming with opportunity for our clients and customers to purchase, rent, and invest in, and we look forward to welcoming TOWN's clients to the luxury marketplaces of Spain as well."

"As a modern company, we are always adapting and growing," added Manuel Marrón Fuertes, CEO of Gilmar alongside Jesús Gil Marín. "The global world we live in necessitates partnerships like these, and we are confident that our clients will benefit from the extensive international network that our two companies are forging."
This alliance further extends TOWN Residential's dynamic network which includes Fortune International Group and Chestertons. Altogether, the firms create a powerful network of more than 3,100 industry-leading associates and 165 offices in New York City, Madrid, Seville, Costa del Sol, Miami, and London as well as São Paulo, Brazil; Buenos Aries, Argentina; Punta del Este, Uruguay; Mexico City, Mexico; and Dubai – locales consistently ranking among the most popular destinations for today's affluent luxury home buyers.
Fortune International Group is one of the foremost real estate firms in Miami with a reach that extends to Europe and Latin America. The firm's unique position in the South Florida marketplace is a result of a pristine track record of successful development projects and exclusive on-site sales and marketing representation – powered by their local brokerage company, Fortune International Realty. Fortune has 12 offices with 1,000 associated Realtors completing over $3.5 billion in sales per year.